I've been having guilty pleasures by being a gossip tracker through
twitter
. Haha but you know it's not just about knowing what everybody is doing and become some kind of stalker, but
it's all about getting inspired
. Some of the cool people I follow are sooo dedicated! They regularly post url and images to feed my daily need for inspirations.
Some of my favourite people on twitter:
♥ childhoodflames
♥ carolinaengman
♥ nicolerichie
♥ fashionchalet
♥ stylishwanderer
♥ galagonzales
♥ karla_deras
♥ facehunter
These following pictures were actually taken on saturday (well actually it was already sunday), 12 april 2009. We were celebrating one of my best friends 19th birthday,
Nonny
(or known as Catherine,
The Hummingbirds
). She's the one with the green summer dress.
Aren't my girls fabulous??
And they're so good to me!! Love them (: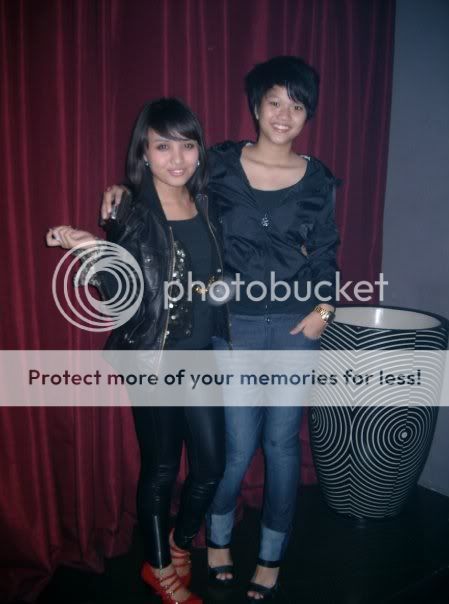 Powered by Telkomsel BlackBerry®